Partner with Samsung as a license or a device reseller for business customers. Knox provides you with unique tools and resources to grow your business and help better serve our mutual customers.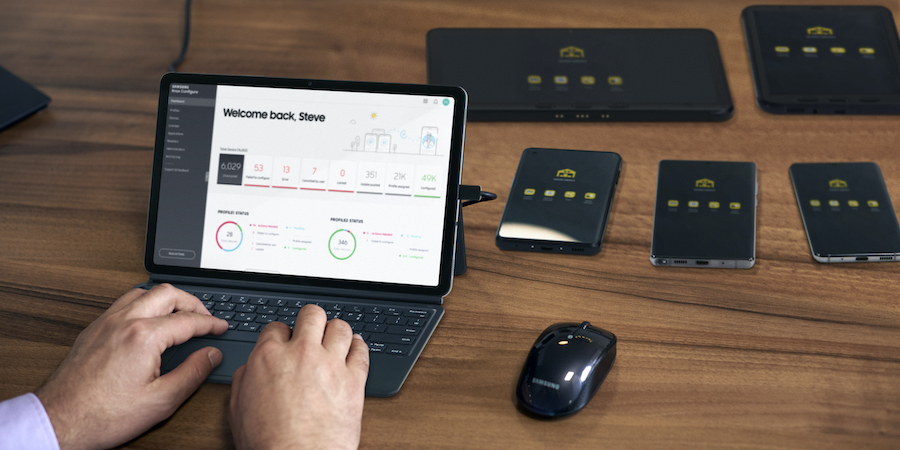 License resellers
Help solve your customers' growing mobility needs with platform-level features unique to Samsung Knox
Granular management features for all
Our all-in-one Knox Suite is designed for admins who manage work devices for office, remote workers at home, and even out in the field.
Help customers transform unmanaged devices
For B2B2C businesses looking for a solution to use on unmanaged devices, provide an easy answer with our remote configuration and device lock features.
Utilize Samsung's sales and support capabilities
Sign up to be added to our reseller directory, where you will be shared with customer leads, and access our ready-to-use marketing resources.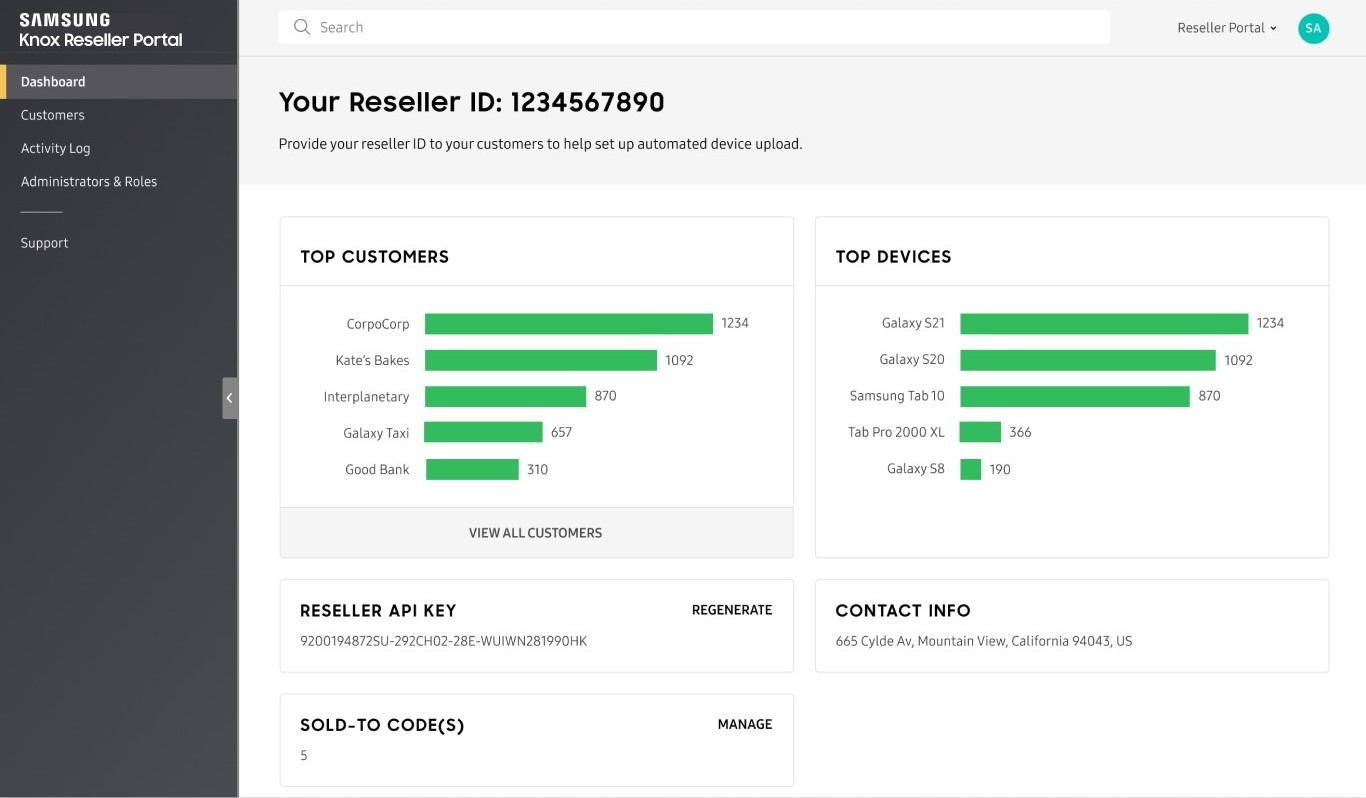 Device resellers
Join the Knox Deployment Program (KDP) and become a trusted Samsung device reseller
Backbone of Samsung Knox cloud services
KDP is the underlying foundation of Knox Suite, Knox Configure, and other Knox cloud services as it supplies device IDs (IMEI/MEID/serial number) for bulk verification.
Frictionless out-of-the-box experience
Device purchased from Knox resellers can be verified in bulk to provide out-of-the-box provisioning, enrollment, and configuration.
Flexible device registration
Verify enterprise devices through various methods for customer use – use our Knox Reseller Portal web console or integrate with KDP REST APIs to use your existing web console. Learn more about the Knox Deployment Program (KDP) or KDP REST APIs.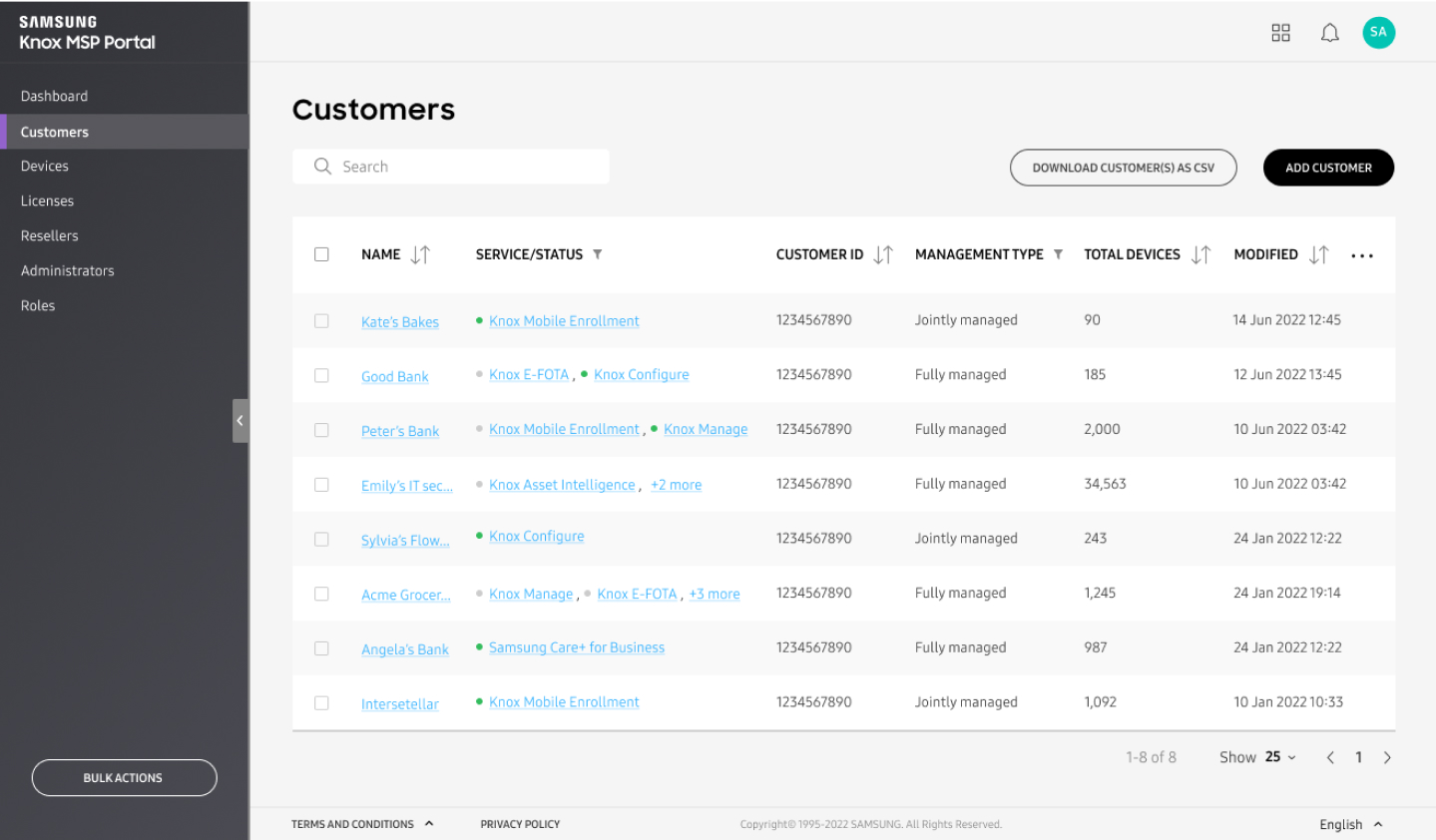 Become a Managed Service Provider
Provide additional value for your customers by directly handling device management or configuration on their behalf
LEARN MORE
Make your business more effective
Become a partner today to gain the following benefits.
(Please note some features are subject to availability in your country)
Training and certification
Participate in the monthly webinar and with Samsung Business Academy courses, learn about Samsung devices and Knox solutions to gain official Samsung certification.
In-depth support
Get increased visibility for your support tickets as an MSP partner. Or get an in-depth support with Samsung Partner Technical Support.
Marketing materials
Make your marketing materials stand out. We're here to help, with all the copy and visual elements you need to host a Samsung Knox page on your website.
More business opportunities
Have your company listed on the Reseller/MSP directory and promote your solutions on the Knox partner solution page to reach a wider audience.
Availability
Resources
Samsung Partner Technical Support
For our reseller/MSP partners, Samsung provides direct and comprehensive support covering Knox solutions, OS versions, and Samsung devices. Enhance your service by providing seamless operations management to your business customers.
LEARN MORE
Partner with us
Apply
Sign up using your corporate email address and have your D-U-N-S number ready.
BECOME A PARTNER
Application review
Our team will review your application and respond promptly via email.
Use your new features
Once accepted, explore the features and benefits of the Knox Partner Program available from your dashboard.